Click each step to check more details!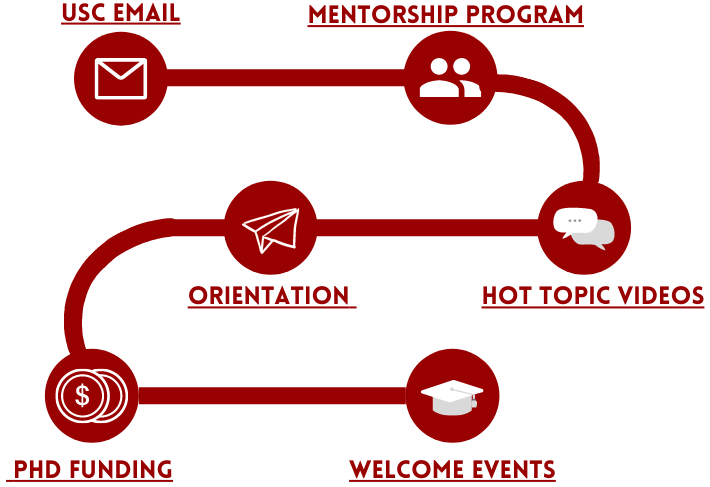 Next Steps for Domestic Students
Next Steps For International Students
Academic Department Resources
Aerospace & Mechanical Engineering
Astronautical Engineering
Chemical Engineering and Material Science
Civil and Environmental Engineering
Electrical and Computer Engineering
Industrial and Systems Engineering
Get connected! Viterbi is the home to several student organizations including the Viterbi Graduate Student Association VGSA. The university also has more than 1,000 student organizations so there are plenty of ways to network and connect with your fellow Trojans!
All of our admitted doctoral students have received a four-year funding package, but it is never too early to explore additional external funding.  The USC Graduate School has a comprehensive funding
database
available for you to use.  The USC Graduate School also provides support such as external fellowship
boot camp workshops or proposal review clinics
.
Please familiarize yourself with the USC catalogue. The catalogue provides details including your program requirements, information about your qualifying exam, defense, continuous enrollment, as well as additional program rules and guidelines.
Published on March 11th, 2021
Last updated on November 9th, 2023